Lately, you may have seen that many celebrities have swapped their profile pictures for weird pixely avatars or a bored-looking ape. Like thousands of others, they fell into NFT hype. If you are unsure what NFTs are or still don't understand why their popularity is skyrocketing, let us break it down for you.
What is The Difference Between
Crypto and NFT?
NFT stands for Non-fungible Token. A non-fungible unit/item is unique, non-exchangeable, or irreplaceable. NFTs are cryptocurrencies that do not possess the property of fungibility. They are tokens used to represent the value of individual items like digital artworks or collectibles, and they serve as a certificate to record the ownership.       
Classic cryptocurrencies with a monetary value like Bitcoin or Ethereum are fungible as they can be traded and exchanged for another bitcoin or a fiat currency. Today, most NFTs are part of the Ethereum blockchain (ETH) that supports and secures unique item tokenisation and ensure NFT storage. Therefore, NFT is a financial instrument that doesn't rely on intermediaries (brokerages, banks, or exchanges). It uses smart contracts and blockchain technology, which make the transactions tamper-free.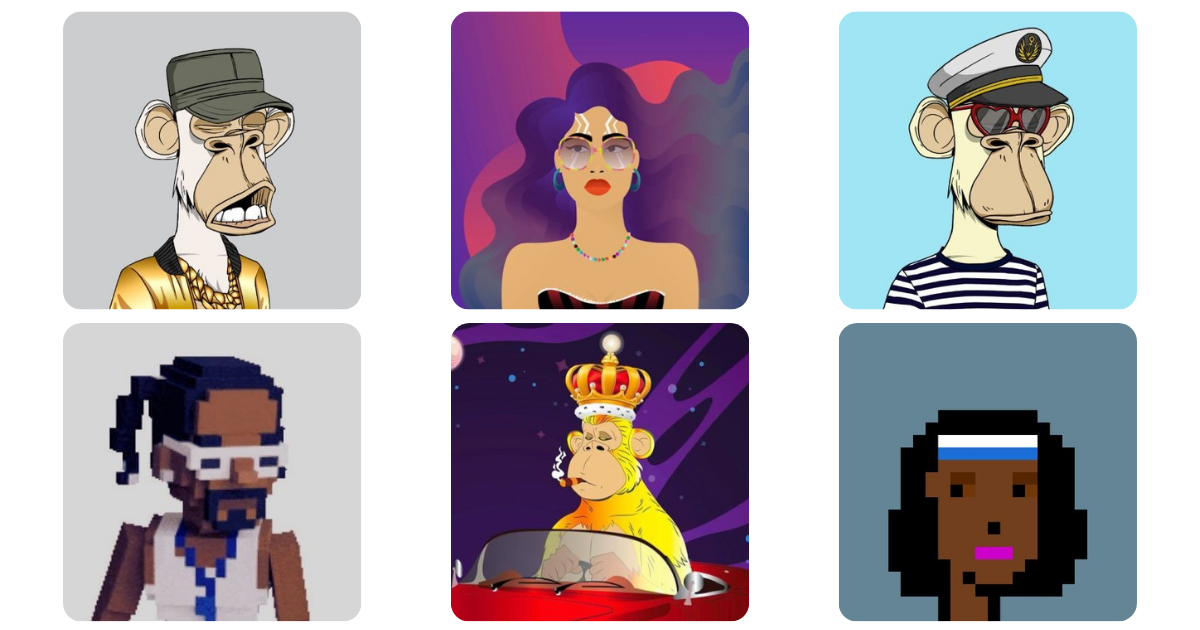 Celebrities' NFT profile pictures from left to right and from top to bottom: Eminem, Eva Longoria, Jimmy Fallon, Snoop Dogg, Amber Rose and Serena Williams.
Even if the first NFT was an artwork (Quantum, 2014 – 2021), the technology has boomed in 2020 with more people living in lockdown and looking at alternative ways to spend money. Non-fungible Tokens are taking the world by storm. Artists' lives have changed dramatically through NFT; Some have made huge sales and reached a new crypto-audience.
The celebrities' growing interest in NFT during the pandemic made it one of the hottest topics and the 'word of the year' in 2021. Last year, some digital artworks sold for millions of dollars like 'Cryptopunk #7523' ($11.75m) & 'Everydays – the first 5000 days' ($69m).
Nonetheless, like regular high-priced artwork, they are fragmented and sold to different people, so several people own small parts of the unit. Furthermore, fragments offer better options as they are fungible, which means you can trade and exchange them for the same item. Though art was the first industry to use NFT, a few other industries have been disrupted by the NFT revolution.
NFT and
The Gaming Industry
The innovation appeared in 2017 in the gaming industry, with CryptoKitties. This game is a place where players can collect (purchase), breed and sell unique NFT kittens. It rapidly gained popularity to the extent that it slowed down the transactions of Ethereum, which owns the game and stored these CryptoKitties.
Five years later, hundreds of games include NFT's and many more are entirely built around the digital collectable. Some games like Axie Infinity (inspired by Pokemon) work with the Play-to-earn (P2E) system, i.e. the player can purchase and breed Axies (NFT characters) then; they will use them during battles to earn cryptocurrency that can be exchanged for money in a parallel market. Axie Infinity is one of the most valuable NFTs on the market, with more than $1 Billion traded on the platform since 2017.
NFT revolutionise in-game purchases by allowing users to transfer some NFT items from one game to another. If the player loses interest in a specific game, the NFTs (options or characters) purchased won't be lost. The scarcity, transferability, and proof of ownership make these in-game purchases, an investment with potential returns. The same principle applies to the Metaverse, where NFTs could allow a unique economic system to grow within it. In this way, Decentraland and Sandbox, the leading metaverse companies, use NFTs to tokenise everything from usernames to in-game wearables and even digital real estate.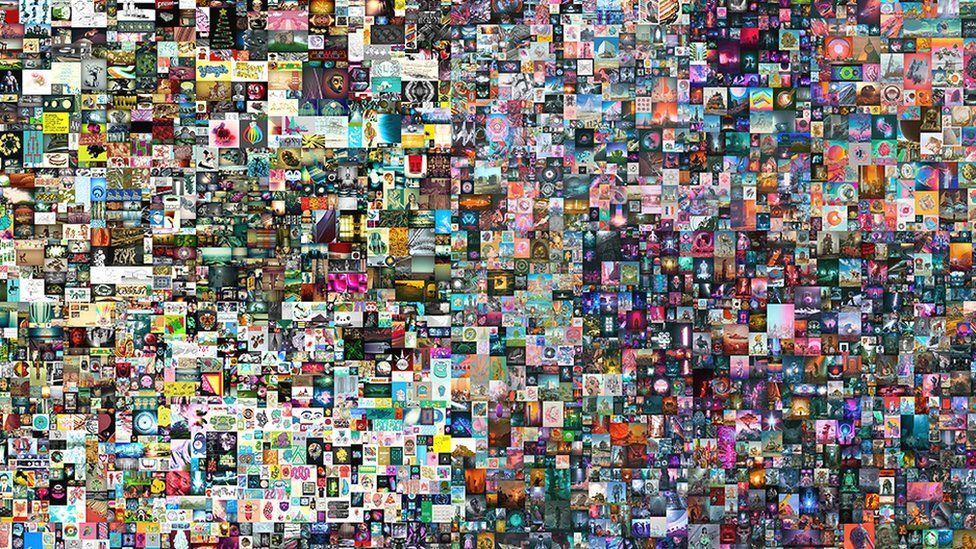 'Cryptopunk #7523', the fourth most expensive NFT worldwide, sold for $11.17m in June 2021.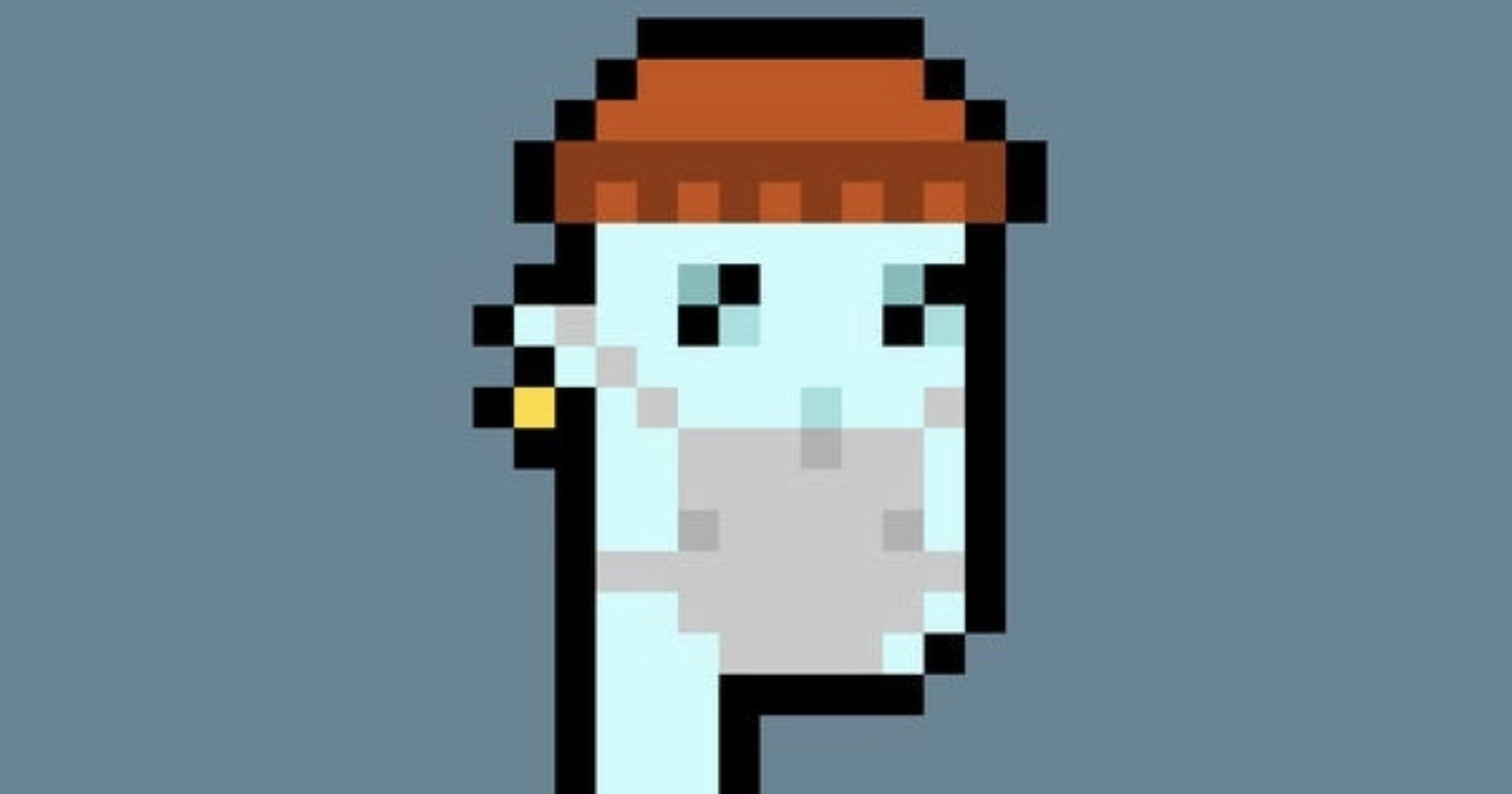 'Everydays – the first 5000 days' (Beeple), the third-most-expensive artwork by a living artist, sold for $69m in March 2021.
Singers, especially DJs and rappers, create their own NFTs to offer exclusive content to a limited number of fans. DJ 3LAU was the first to tokenise one of his albums, for which he sold 33 NFTs worth $11.6 million. Thus, artists allow users to purchase and own part of the rights to their songs. If the song goes viral, the owners and the artist will earn royalties.
Celebrities also use NFTs to connect to their audience, which allows them to purchase specific collectibles that grant access to closed communities. Other collections like Bored Ape give access to private clubs that organise parties and events (the Bored Ape Yacht Club).
Then, digital collectibles are now used in the ticketing industry. The world-famous festival Coachella recently announced the creation of lifetime festival passes as NFTs. Using NFT for tickets benefits both the sellers and the buyers. The sellers can store the tickets safer and have better control of the resale market, and the buyer can collect unique items like videos or digital autographs from the artists.
Recently, an NFT Cartoon series called Stoner Cats featured the creator of Ethereum and celebrities like Jane Fonda. To access and watch the series, you must purchase a Stoner Cat NFT. Following this, media multinationals like Warner Bros, Fox Entertainment and Disney invested millions of dollars to create NFT items and series.
Big car manufacturers like Ford invest in research to optimise blockchain and crypto technology usage in vehicles. For now, the companies use blockchain technology for tamper-free car records. It registers any car-related information and can even store driver's information.
However, this could go further, and NFTs could be used to store all the data of the car and the driver. The data updates will be faster as it's paperless and almost automatic. Therefore, Non-fungible Tokens can secure and protect the car software from malware and hackers. Finally, with the Internet of Things technology available in most new cars, information will be easily transmitted from your phone, computer or connected house to the vehicle. This will allow in-car purchases and the usage of stored data for marketing purposes.
Furthermore, car brands like Lamborghini released their own digital collectibles to target a ''young and innovation-oriented crowd''. Indeed, they want to reach the growing NFT community and thereby generate profit with a small investment. They also target the brand's fans as this is an opportunity for them to own unique memorabilia alongside some other physical collectibles like special car keys.
Artificial intelligence (AI) is becoming more important in the technology space, so, naturally, NFTs are being combined with it. The first and main trend is the creation of artwork using AI. Artificial Intelligence studies thousands of human paintings and then creates its own from what it learned.
Then, iNFTs are another way to associate AI and digital collectibles. They are NFTs with AI properties, so you can interact with them and make them learn new things. iNFTs yield money when they win the "Battle of minds", so the more their knowledge is advanced, the more you could earn money.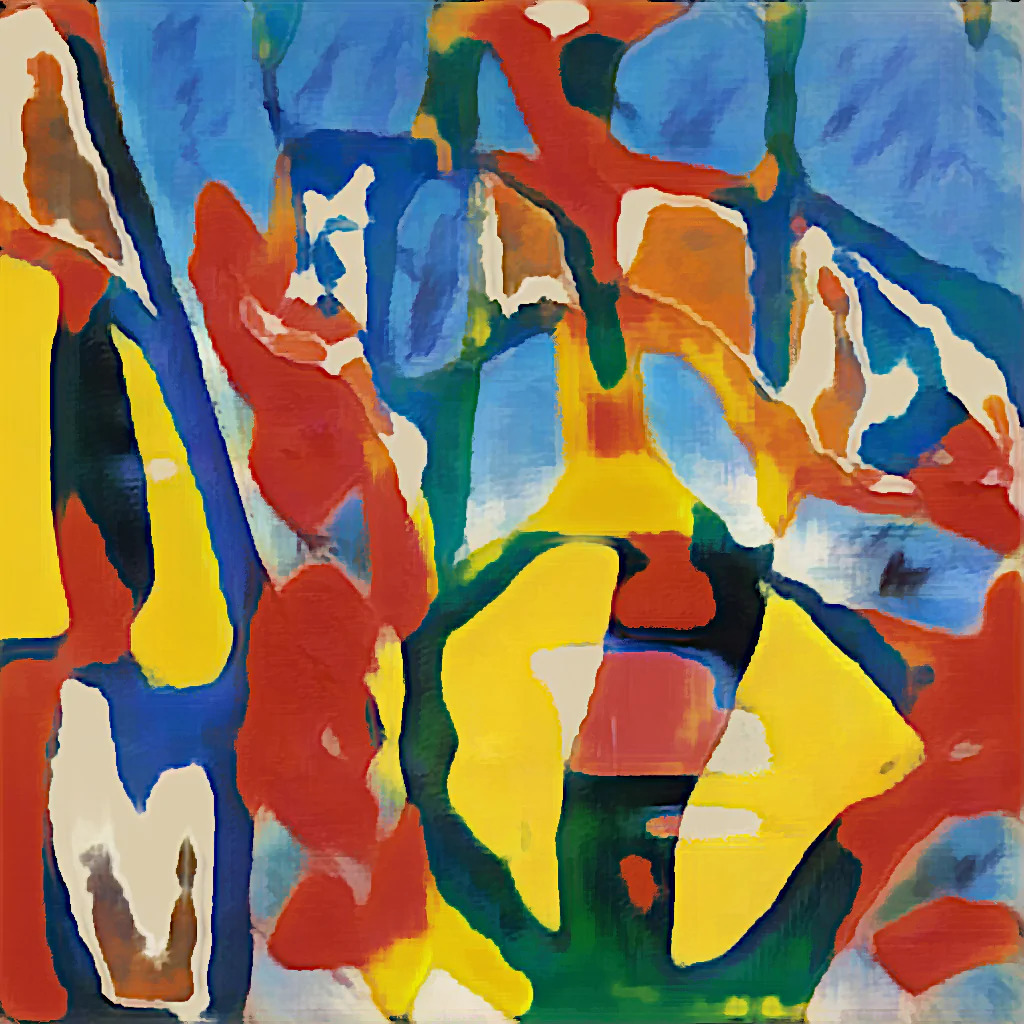 'Arlequin', a paint created by Alicia, an AI, after studying more than 9,000 artworks from major artists.
As seen above, the multiple lockdowns have intensified online transactions, and many artists found a new way to keep selling their art even from home. This encourages big companies and social media platforms like Meta (formerly Facebook), Twitter, Visa & Reddit to get into the NFT phenomenon. Meta already announced a project that would allow users to create and sell NFTs on the platform from their social profiles. Other rumours say that this would be on a specific marketplace held by Meta (Facebook). They are all trying to capitalise on the digital collectible craze.
Furthermore, NFTs have already been introduced to the health care system. An American social network for health professionals and patient (Aimedis) have created an NFT marketplace where you can sell medical data. Thus, individuals can monetise their personal data and sell them to pharmaceutical companies.
Lately, NFTs have also been used to protect street art. They give a new life to artworks meant to disappear once they are covered or removed. Moreover, some charities are turning to digital collectibles as a new way to raise funds. Therefore, NFTs usages are near endless. Some people believe that every consumer product except the edible ones will have an NFT twin in the next ten years.
Written by Germaine
Copywriter | ASPEKT
November 03, 2022